Here's what recruiters say will get a resume rejected in 2021:
Impersonal Applications (No Hiring Manager's Name) - 84%
No Thank You Note After Interview - 57%
Resumes Aren't Customized and Tailored - 54%
No Cover Letter - 45%
No Follow Up With Employer After Interview - 37%
What recruiters say they look for on a resume:
Job Experience - 67%
Cultural Fit - 60%
Cover Letters - 26%
Prestige of College - 21%
GPA - 19%
On average, each corporate job offer attracts 250 resumes. Of those candidates, 4 to 6 will get called for an interview, and only one will get the job.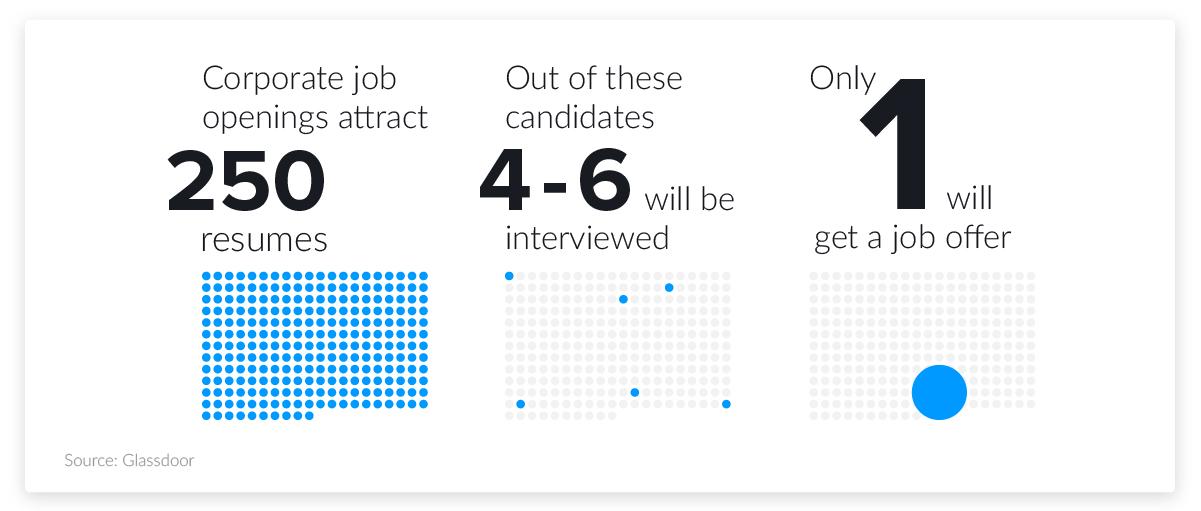 62% of employers are specifically looking for your soft skills.
93% of employers consider soft skills an "essential" or "very important" factor in hiring decisions.
42% of job seekers say that expanding their skill set is a top priority when choosing an employer.
What recruiters look for in job seekers:
Resumes Tailored to the Open Position - 63%
Skill Sets Listed First on a Resume - 41%
Cover Letters - 40%
Application Addressed to the Hiring Manager - 22%
Links to Personal Blogs, Portfolios, or Websites - 16%
Recruiters take an average of six seconds to scan a resume.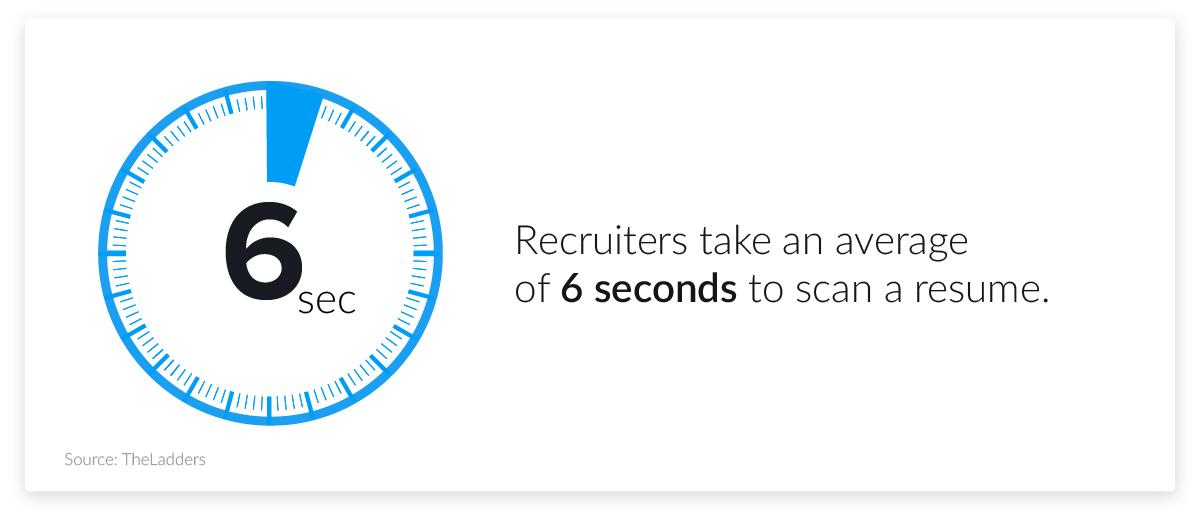 Not using your professional skills can hurt a resume as much as one year of unemployment. The damage is limited for those who had temp agency employment.
80.4% of resumes errors come from mistakes in former job experience descriptions.
71.6% of resume errors come from the miscommunication of skills on a resume.
68.7% of resume errors involved missing accomplishments.
75% employers caught a lie on a resume.
The typical job seeker writes only one resume in their job search. Typically, it's one page long.
Visit www.rapidezwriter.com for more advice. Also check our expert services.
Follow us on other social media platforms Instagram, Facebook, Youtube, Linkedin, Twitter.
#covid #careergoals #careercoach #careerdevelopment #interviewtips #jobopening #careeradvice #linkedin #motivation #resumebuilder #resumeadvice #internship #jobhunting #resumes #resumetemplate #entrepreneur #vacancy #resumebuilding #careerchange #staffing #recruiter #education #hiringnow #bhfyp #cvmurah #cvkreatif #resumeservice #networking #college #marketing